Star Trails (.exe) – Software
Taking long exposures of star trails is really fun and interesting, but its only when all the exposures are stacked together that all your hard work is appreciated. So this program called "Star Trails" :) is brilliant for quickly stacking your shots!
Here's the author's homepage: http://www.startrails.de/html/software.html
Download(200kb)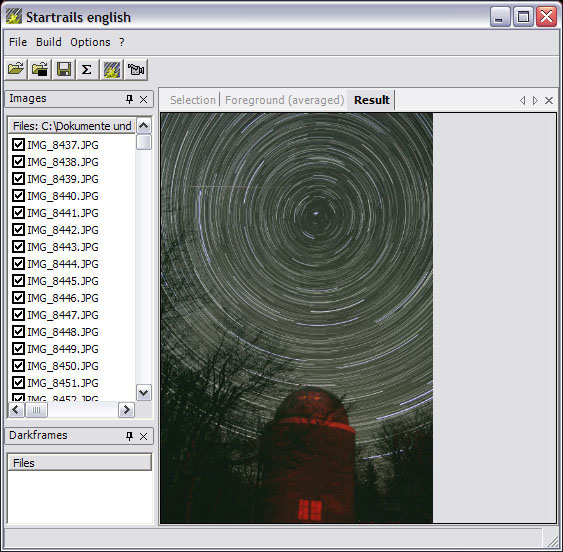 Share your thoughts, post a comment.